Looking for beauty and functionality?
Located in a quaint facility just outside of Valley, Nebraska, Countryside Venue is a charming space perfectly suited for any of your event needs. The venue has 4,000 square-feet of usable indoor space, and can accommodate up to 200 guests. Additionally, our facility boasts a large deck that can easily be converted into an indoor/outdoor space, as well as an onsite commercial kitchen.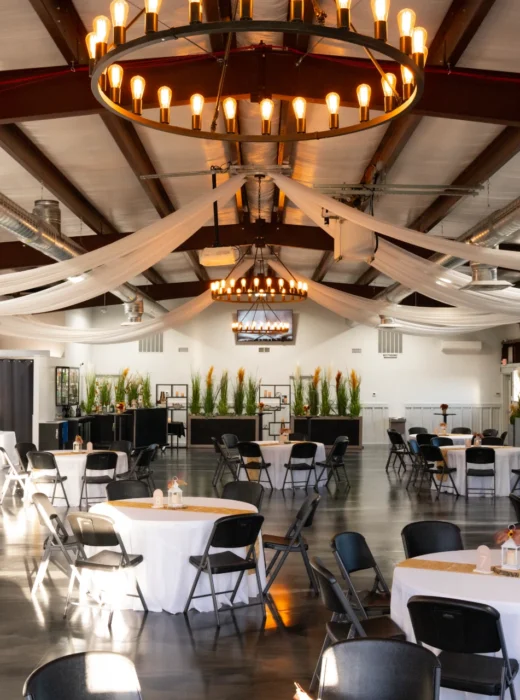 Read more

Book Your Event Space Near Valley and Omaha, NE

Whether searching for a wedding event venue for your special day, a family reunion venue, or a corporate event space, you can find the perfect solution at Countryside Venue, close to Valley and Omaha, NE. We offer a beautiful, functional space you can use however you wish to create the perfect event environment for a memorable experience for you and your guests. You can book an indoor or outdoor space to achieve the desired results.

The Perfect Location for Your Wedding

Whether you've envisioned a ceremony in an outdoor wedding space or prefer to stay indoors, you'll find our wedding venue offers the best background to exchange vows with the person you love. After the ceremony, your family and friends can join you for an evening of delicious food, drinks, and high-quality entertainment to celebrate your union.

The Ideal Space for Any Event

Although many view us as a wedding venue near Valley and Omaha, NE< we also offer our event space for other special occasions. Whether you need a family reunion venue to bring everyone together for some family fun or require a corporate event space that will impress everyone in your company, we recommend talking to our event planners about what we can achieve. We guarantee you will host an unforgettable event in our venue.
Venue Layout Example